As a
Crystal Palace
fan I have to admit a wry smile lit up my face following the news that our fierce rivals
Brighton and Hove Albion
had sacked their manager yesterday.
It is not just simply that
Gus Poyet
was sacked, managers come and go at an astonishing rate in the modern game. It would appear however that the freefall that the south coast club are currently experiencing right now was initially triggered following the 'Eagles' defeat of the the 'Seagulls' in the Championship semi-final play-off second leg at The Amex Stadium last month. That defeat subsequently brought about a serious of inexplicable and shambolic events, and the subsequent in-house fighting has left the Club in disarray!
Gus Poyet who took over at Brighton in 2009 and won promotion from League One in 2011, was left bewildered after learning he had been sacked as Brighton manager live on BBC television last night.
Gus Poyet learns of his sacking live on BBC television last night!
Following the play-off defeat and some choice words from the Uruguayan, Poyet's tenure at the Amex Stadium had become uncertain after it was revealed that himself, assistant manager Mauricio Taricco and coach Charlie Oatway were told to stay away from the club. Although Brighton have remained tight-lipped over the reasons for taking the action, yesterday's decision comes after Poyet failed to attend a disciplinary hearing last week. The precise reason for the hearing has not been explained by Brighton but it is clear the manager had angered club directors in some way.
Brighton's defeat to Crystal Palace was overshadowed by a bizarre incident in which excrement was found in the visitors' dressing room prior to the teams meeting at the Amex Stadium. Poyet was furious at the affair and sent an angry email to club staff, in which he also criticised the issuing to home fans of 'paper clappers' at the match, believed to have been done in the hope that it might help their fans generate an atmosphere in their own stadium.
Poyet, who was appearing as a pundit on BBC3's coverage of Spain v Nigeria in the Confederations Cup last night, was only told of his dismissal when BBC production staff gave him a club statement off air following the internal disciplinary procedure. The story then became public news during the half-time break when presenter Mark Chapman questioned Poyet regarding the matter, and read out live on air the statement in question from Brighton regarding his sacking.
The statement read as follows:
"Gus Poyet has been informed today by Brighton and Hove Albion football club's internal disciplinary panel that his employment has been terminated with immediate effect. This followed his suspension, an investigation, and a subsequent formal disciplinary process. In line with the club's own procedures, and UK employment law, Mr Poyet now has a right of appeal..............."
Brighton say they released the statement on their website at 19:14 BST on Sunday. Poyet said he received an email from the club at 21:03 BST.
Today the club's first-team players were due to report back for pre-season fitness testing, with the squad's first technical sessions commencing on Thursday 27th June. The team then play Whitehawk in a pre-season friendly on Saturday 6th July and leave for their summer training camp in Spain on 14th July. It is believed an
interim manager
will oversee the initial weeks of pre-season preparation alongside the club's existing staff.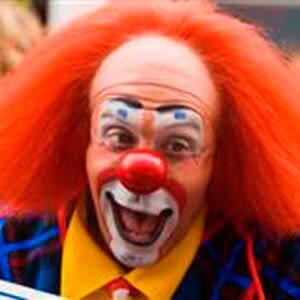 From the Twitter account @WeAreBrighton........and look, here's the new interim manager!
Here are what a few Brighton fans have had to say following the shambolic way
'Gusgate'
was handled:
From: NorthStandChat.com
"For all the good work he's done for us I don't think sacking him in this way is the best way to go about it. Makes us look like unprofessional employers, decent replacements may think twice and what player would want to come and play for what will be a circus this summer?"
"This was cold blooded. A statement released on a Sunday evening and whilst he is live on national TV, why? I think it's a disgraceful way to act."
"For those Albion supporters who think it OK to sack Gus that way, just think of how you would react if the Sarf Lundin Scum (Crystal Palace) did their business that way!"
"Whatever way you dress it up tonight has been a PR DISASTER for the club. To release a club statement just before Gus Poyet has an audience of a million or so on the BBC is to be fair a 'schoolboy' error.........."
"Utter, utter shambles. Even if it had become inevitable over the last week, it is still very badly portrayed by the club, as Poyet now has become the victim."
"Well either Poyet genuinely didn't know of the outcome of his disciplinary hearing until the BBC's Floor Manager printed off the statement from the club's website, or he is an early candidate for next year's Academy Awards. Personally, I got the distinct impression he had no inkling."
"This whole process has been total f**k up from start to finish, anybody who thinks the club hasn't made an utter mess of things is living in cloud cuckoo land!"
From: The twitter account @WeAreBrighton
"I thought #bhafc had more class than that. They certainly used to. Perhaps not any more. This club is changing and not all for the better."
"Just when you think we couldn't become any more of a laughing stock, we manage it #bhafc"
Former Maccabi Tel Aviv boss
Oscar Garcia
is in the running to take over at the Amex with Tottenham Hotspur Technical co-ordinator
Tim Sherwood
another option.